Multiscale method for the simulation of the resilience and the fracture behaviour of heterogeneous structures
The objective of this subproject is the simulative prediction of the behaviour and the guarantee for sufficient robustness of thin-walled carbon concrete structures under different load combinations. Efficient multiscale methods are required, which can reproduce the behaviour due to both material and geometric nonlinearities. They must be able to handle localisation effects that arise from damage and cracks nucleating on the micro scale independently of the mesh. Therefore the multiscale projection method will be extended for heterogeneities and cracks in shell-like structures at finite deformations. Crack initiation and propagation is simulated using a combination of the XFEM and gradient-enhanced damage.
Due to the combination of the multiscale projection method with modern finite element technologies for three dimensional elements the macroscopic structural behaviour is reproduced realistically and locking-free with moderate numerical effort. Hereby the resilience of carbon concrete structures, designed by the means of the construction strategies developed in the CRC/Transregio 280, can be assessed reliably with respect to different external loadings.
Within the framework of C05, the seed fund project "Simulation of the fatigue behaviour of carbon reinforced concrete components under changing cyclic loads" (1st round 2022) is being carried out.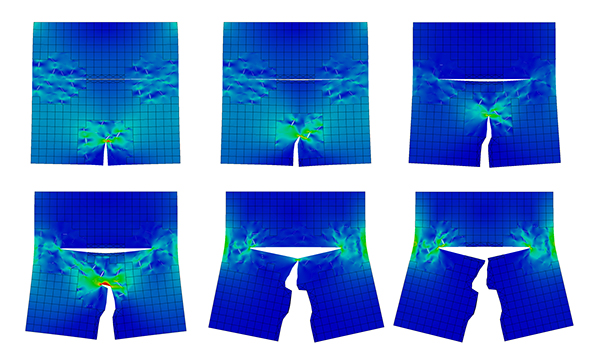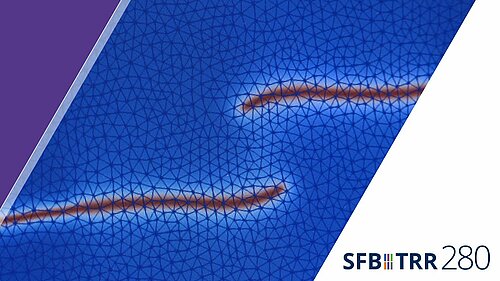 Resilienz und Bruchverhalten im Sonderforschungsbereich/Transregio 280
Scientists
Subproject Manager
Stefan Löhnert
Prof. Dr.-Ing.
Technische Universität Dresden
Institute of Mechanics and Shell Structures
D-01062 Dresden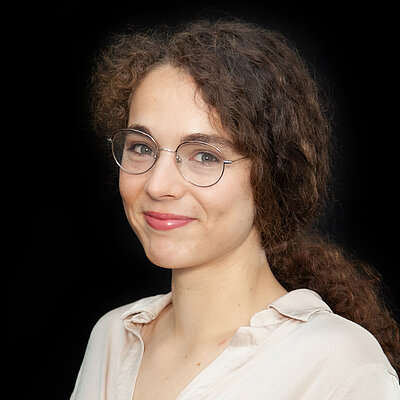 Research Associate
Verena Klempt
Dipl.-Ing.
Technische Universität Dresden
Institute of Mechanics and Shell Structures
D-01062 Dresden